Beneficiation and Upgrading Of Low-Grade Manganese Ore
The beneficiation and upgrading of low grade manganese ore has been a problem hard to solve for a long time. And many scientists turned to flotating separation, leaching, bio-chemical, etc.
However, recenty here we got some manganese samples about 8-12% TMn. Generally this kind of ore is hard to imagine to beneficiate or upgrade by gravity separation, but for this ore, the manganese granules can be liberated or associated from the impurities by crushing and rod milling, and also there is density difference between manganese granules and impurities. The impurities are mainly silica and calcium carbonate.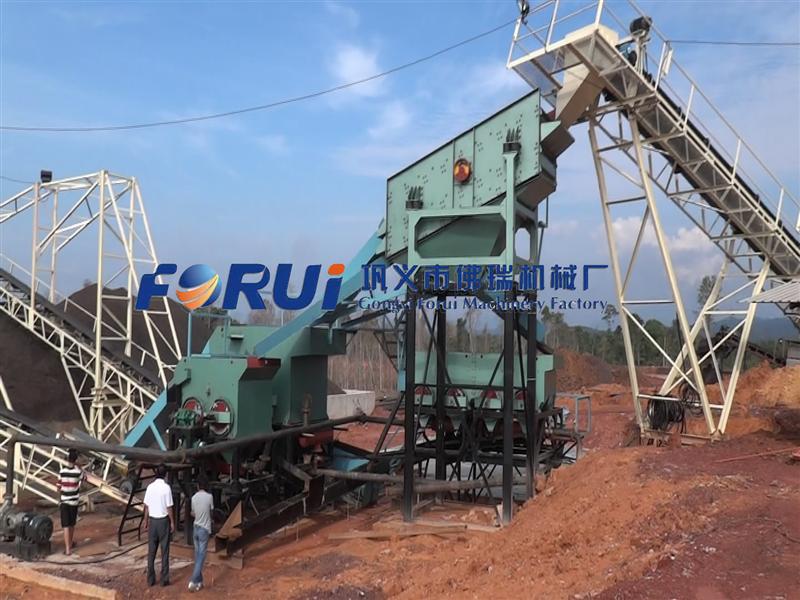 Manganese Ore Beneficiation Site In Malysia
Video of Manganese upgrading site in Malaysia
Here the liberation of the manganese granules and the density difference makes gravity separation work really great to get manganese granules out from the raw ores. For the samples, the manganese granules can be liberated from the impurities when the raw ore is crushed or rod milled to be 0-3mm. So for the size range of 0-3mm, which kind of gravity concentration plant can be best, please? Spiral chute? Shaking table? The answer is jigging machine when treatment capacity and plant investment is taken into consideration.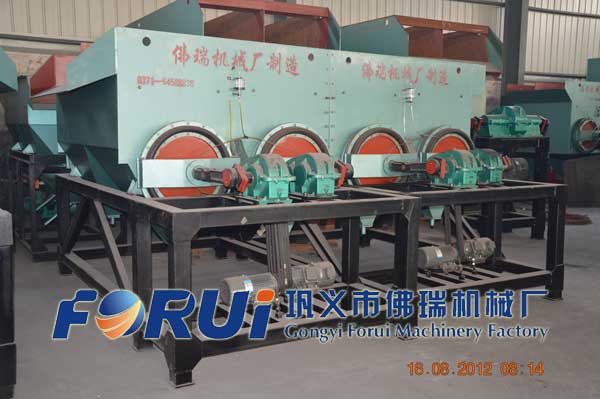 JIgging machine For fine manganese ore with large capacity
For different requirement about treatment capacities, Forui jigger of LTA1010/2, LTA1515/2, 2LTC6109/8T jigger can be chosen for this low grade manganese upgrading. These jigging separation machines uses water only to beneficiate this low grade manganese ore and it is environment-friendly. Also these machines are semi-automatic. After installation and commission, they can work continuously and all you need to do is lubrication and normal checking.
Being in ore beneficiation field for over 25 years, we can design flow sheet and plant allocation for clients, and we have kinds of trial machines to supply mineral beneficiation test to clients free. If any needed, just contact us now:
iron upgrading plant
,
antimony mining separator
,
galena upgrading plant
Skype: ForuiMining
Tel: +86 18037167566
Email:
sales1@frjig.com
Your Contact Details To Us
(*)Required information