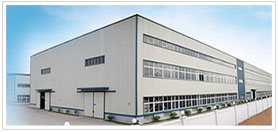 Gongyi Forui Machinery Factory is located in Gongyi
City, Henan Province, China with its convenient
transportation and beautiful scenery. The main
products cover jigging machines, amalgamator,
magnetic separators, grinding & milling equipment,
classifier equipment, etc. Forui has been in the ore
and slag beneficiation field for over 25 years from the
single magnetic separator manufacturing to a whole
processing flow sheet supplying. And here Forui
can share a lot about mines and slags enrichment.
Forui has been specialized in developing, designing
& manufacturing kinds of new energy-saving extraction
tailor-made equipment like jigging machines,magnetic
separators, etc.
TEL: +86-371-64391589
FAX: +86-371-64391589
MOB:+8618037167566
skype: Foruimining
E-MAIL:
sales1@frjig.com
Add.: Opposite of Vehicle Management Dpt, Heluo Road, Gongyi City 451200, Henan Province, China